The Flying Place
An unexpected account of the founding of Myrtle Beach, South Carolina
Bo Bryan conjures a magically real work of historical fiction based on stories passed down through four generations of his family, detailing the founding of the Redneck Riviera, Myrtle Beach, South Carolina.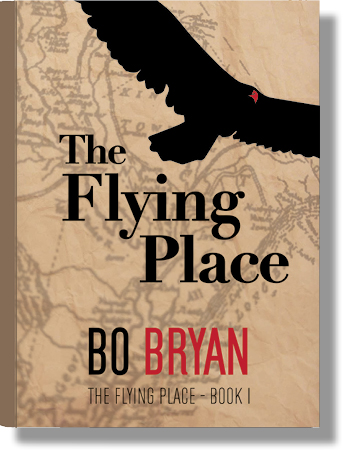 In the least developed, most backward county of the most seditious state in the defeated Confederacy, Granddaddy—Big Jim Sullivan—is born a bastard to a former plantation belle—a fourteen-year-old girl dispossessed of her crinolines by a Jewish whiskey peddler. She is forced to raise her son in grinding poverty—socially ostracised and abandoned. She teaches him to read, write, cypher, and when he is nine years old, secures a job for him under Franklin Barnes, the turpentine baron with whom her deceased older brother went away to war. 

Big Jim becomes the protégé of the big boss, envied, hated by older, less capable white men; lionized by near savage Negroes for his endurance and leadership, and eventually, the youngest camp boss in the company. 
Franklin Barnes chooses him to lead an expedition to a barrier island fronting on the Atlantic Ocean, there to found a new turpentine camp on a sixty-mile stretch of white sand beach. In Gullah legend, the beach is "The Flying Place" where runaway slaves escaped to grow wings and fly free, as verified in the gospel of The Root, elsewhere called Voodoo. 
---
SUBSCRIBE TODAY to be notified about purchasing an advance copy, and be among the first to follow the spiritual journey of unlikely pilgrims to various destinations of moral uncertainty.